Give Your Kids the Confidence, Respect and Self-Discipline They NEED with Karate in Tilton!
If you're looking for a fun, safe and well-run Kids Karate program, you've come to the right place. White Tiger Karate has the area's only SKILLZ child development experts and we are excited to help your child learn and grow through this elite program!
In our Kids Karate classes in Tilton, we use positive coaching to help your child condition their body, mind, and spirit.
Classes are fast-paced, fun filled educational and motivational. Not only will your child enjoy a fast-paced, action-packed program that introduces them to a mixed blend of martial arts like Karate, Kung Fu, and Muay Thai Kickboxing, but they'll also enjoy exciting age-specific drills, group activities and life andcharacter building games.
Your Child Will Become Safe, Fit and Focused During Tilton Karate Classes At White Tiger!
We offer multiple age-appropriate Kids Karate classes:
Mini Skillz: Toddlers 18-36 Months
Early Skillz: Ages 3-4
Basic Skillz: Ages 5-6
Core Skillz: Ages 7-9
Extreme Skillz: Ages 10-14
Spectrum Skillz: Ages 7+ for those on the Autism Spectrum
Our Tilton karate instructors are committed to lead by example with energy and excellence. Utilizing the SKILLZ curriculum, we focus on the ABC's of championship: Attitude, Behavior and Character. This teaches children to be positive, respectful and goal oriented.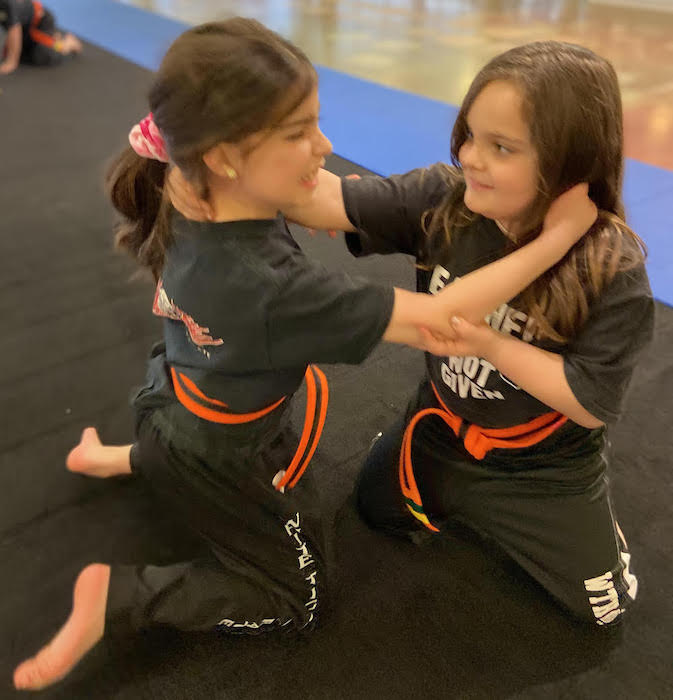 Help Mold Your Child's Future With SKILLZ Kids Karate at White Tiger
Why not give your child the confidence, life skills needed and "YES I CAN" attitude to improve at school, at home, and when dealing with the pressures of everyday life?
Find out more! Your child's safety, well-being and development for a successful future is as easy as joining White Tiger today!.
Contact us for more information about our curriculum and to set up a facility tour. Fill in the short form on the side of this page to get started now!