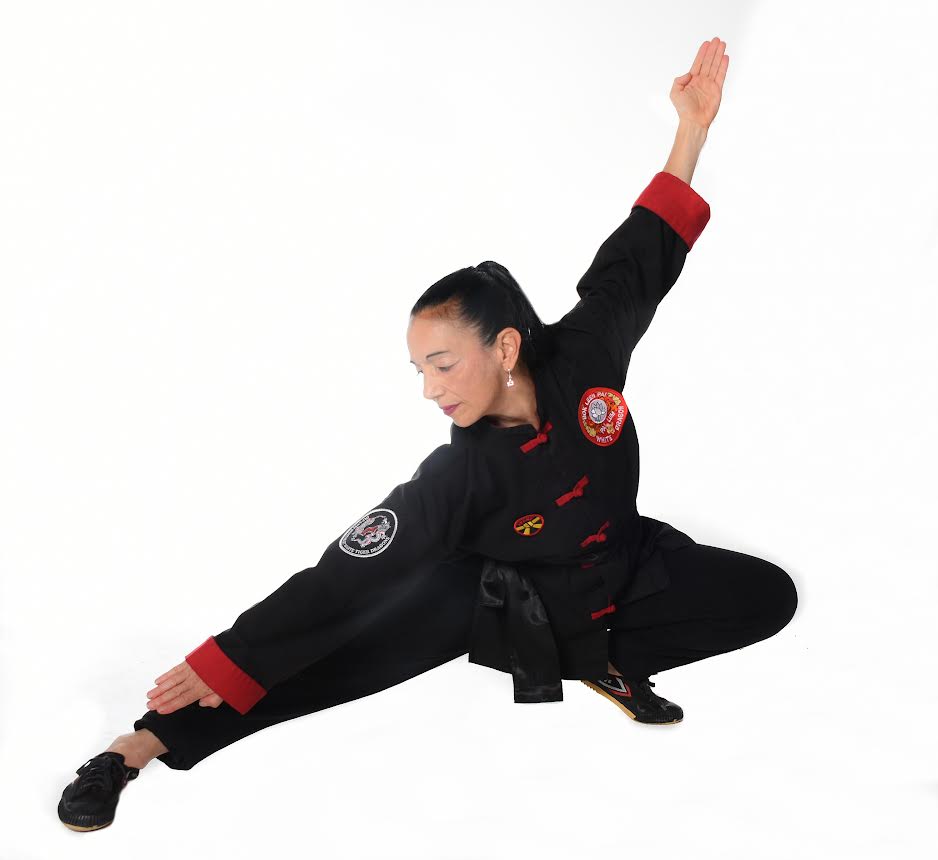 Sifu Sharon
Sifu Sharon is a phenomenal martial artist with a 6th degree black belt in White Dragon Fist Pai Lum Kung Fu and 2d Degree Black in Tai Chi under Sifu Clarence Cooper. She is a 2021 NASKA World Top 10 Champion, 2020-2021 NASKA Virtual World Champion and KRANE 2019 and 2021 State, National, Overall Grand Champion and Triple Crown Winner.
In October of 2021 she competed in her first World Tournament, taking Silver Medals in both Women's Kempo and Chinese Traditional Forms as a member of the World Karate Commission USA Team. She has won Gold, Silver and Bronze medals in forms and weapons up and down the east coast with International Chinese Martial Arts Championship and New England International Chinese Martial Arts Championship where, in 2019, she also made the USA Wushu Kung Fu Team.
Her kung fu and tai chi teaching includes Pine Manor College, Amigos Cambridgeport Afterschool and the Students of Color Conference in South Hamilton, MA. She currently teaches Kung Fu/TaiChi at Fenway Community Center and Pai Lum Classes and Workshops in Boston under Sifu Cooper and Sifu Malcolm Lucas.
In May 2022, she was fight choreographer for Berklee Theater Arts Collaborative production of 'Robin Hood". In 2022 at the 33rd US Kuo Shu International Tournament in Huntsville, MD, Sharon earned Silver and Bronze Medals. In addition to martial arts, Sharon holds an M.F.A. in Dance and Choreography from the Boston Conservatory and teaches dance at UMass Boston.