Get Tilton's Best Tumbling & Gymnastics Instruction Through Ninjazone!
Our Ninjazone classes introduce kids to the basic elements of gymnastic and tumbling. Our team at White Tiger Karate is proud to offer this unique class, which helps students develop confidence, balance, and self-esteem! Join us in Tilton and get started with Ninjazone!
Here's What Our Ninjazone Classes Offer:

Baby Ninjas (Ages 18-36 months)
At NinjaZone, we are dedicated to creating early positive experiences with health, fitness, and sports. Baby Ninjas is the first step in creating confidence in young children! In an organized yet playful structure, this parent and tot class is the perfect way to socialize your child, allow them to learn and understand what it means to follow instructions, and get them moving!
Class goals: listening skills, fundamental movement, coordination, fine and gross motor skill development, body awareness, and our NinjaZone character-building component
Lil'Ninjas (Ages 3 - 4 Years Old)
Lil' Ninjas is the entry-level to the all-new sport discipline inspired by gymnastics, martial arts, obstacle training, and freestyle movement.
Class goals: Listening skills, confidence, trying new things, working through frustration, and manners. We do all this through a strategic mix of skills and progressions.
Ninjas Training (Ages 5 - 14 Years Old)
Children learn a combination of flips, rolls, jumps, and kicks. Strength and agility are tested through obstacle courses and various training techniques.
A progressive level system evaluates and advances children in their skills and knowledge of core values as described in the NinjaZone creed. Children advance and learn at their own pace.
The levels of NinjaZone are defined by the headband colors of White, Yellow, Green, and Blue.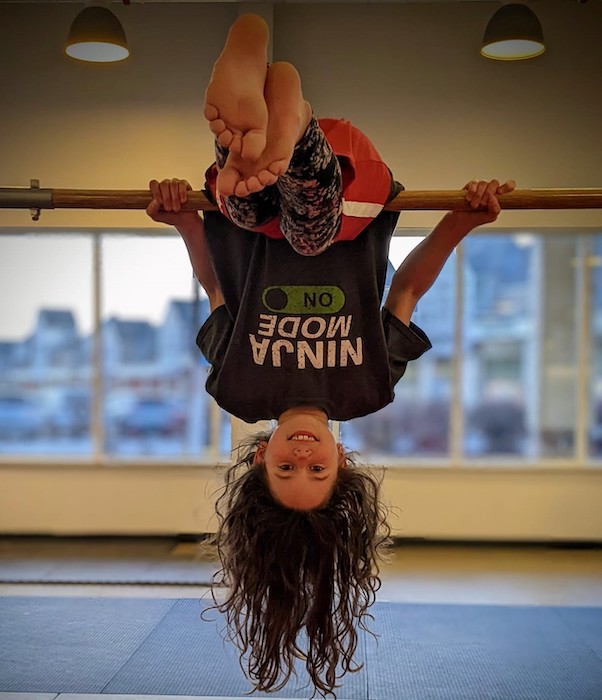 Try A FREE CLASS Today!
Get Started With Ninjazone Today!
Our Ninjazone classes are fun, exciting, and a great fit for kids of any age or fitness level. From introductory tumbling and gymnastics to awesome, high-level moves, our team at White Tiger Karate is ready to help kids from across Tilton thrive!