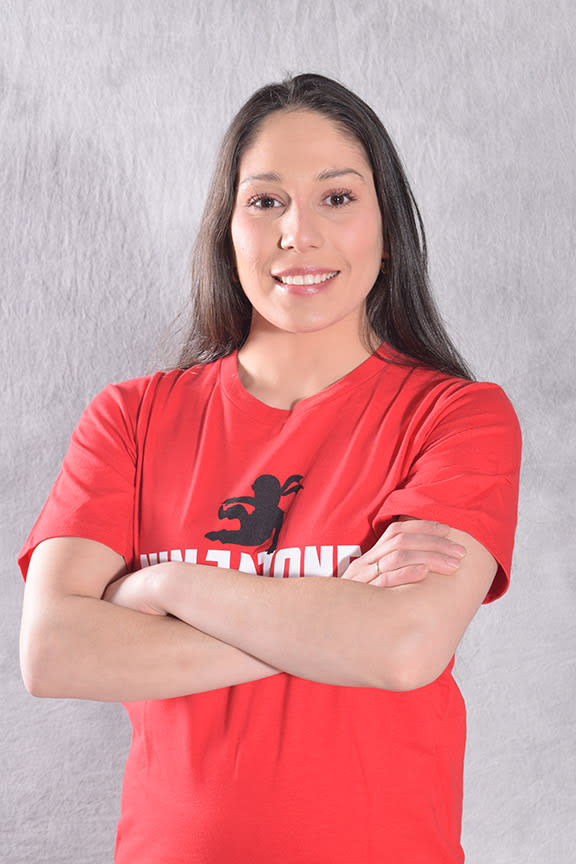 Jeanne L.
Hi, I'm Coach Jeanne and I'm a Ninjazone instructor! I'm excited to be teaching your children the skills associated with this stellar sport. Let me introduce myself with 10 things about me.
- I started doing gymnastics when I was 6 years old
- I danced for 12 years
- I love sports
- I've lived in NH since I was 3
- I have a 7 month old rescue puppy from MI
- My favorite type of music is pop
- I was the shortest one in my grade in school
- I love animals and children - I like to snowboard, sled, and hike in the winter (when it's not too cold)
I look forward to learning about you at White Tiger Karate in our Ninjazone program!